Quickorders Knowledge Base
Get Support 24/7
Categories
The services/products offered on the platform are categorized using different category types. The reach of user experience on the web and applications can be enhanced with the aid of these categories.
For instance, if a customer wants to order fries, he only needs to click on the fries category to see all the stores that sell fries. If catalog mapping is enabled, a merchant's catalog can also be mapped with the aid of the business categories. Only the goods and services connected to the business category will be displayed to the customer.
The admin can view categories and their subclasses in the categories function. An admin can search for categories and subcategories in the current list using the search box located in the upper right corner.
The admin will be able to see the subcategories of a given category after clicking on it. A specific category may also be edited or blocked by the admin.
A bin icon is also provided next to the search bar, which the admin can use to delete a specific category or all categories at once. A CSV file can be used by the administrator to import or export categories.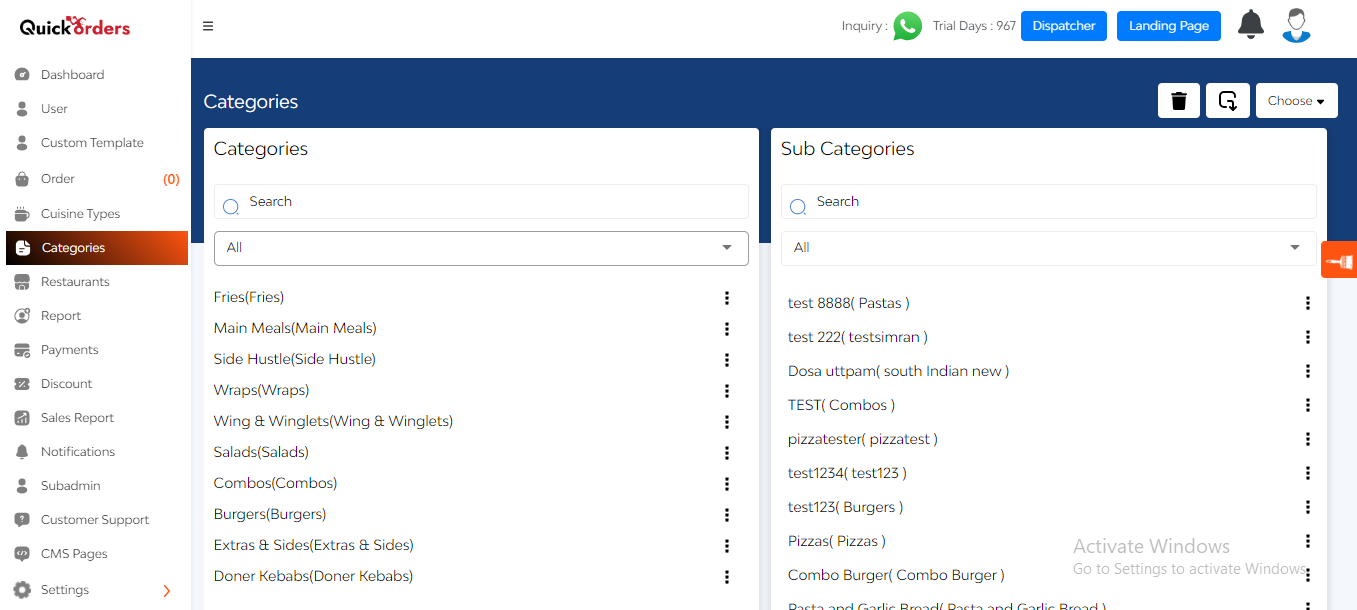 Just right by this import-export button, a choose button is also available that helps the admin to add a category or a subcategory. The admin will be required to mention the cuisine type, category name, and image to add a particular category.
How to Add Category/SubCategory?
There are two ways you can add or update categories on the dashboard.
Upload from dashboard
You can manually enter the categories by clicking on the Choose button.
Click on the Add Category Button.
The screen will show a popup asking you to add a category. Click Add after entering the Category name, editing the description, and adding an image for the Category. Both the category description and the image are optional.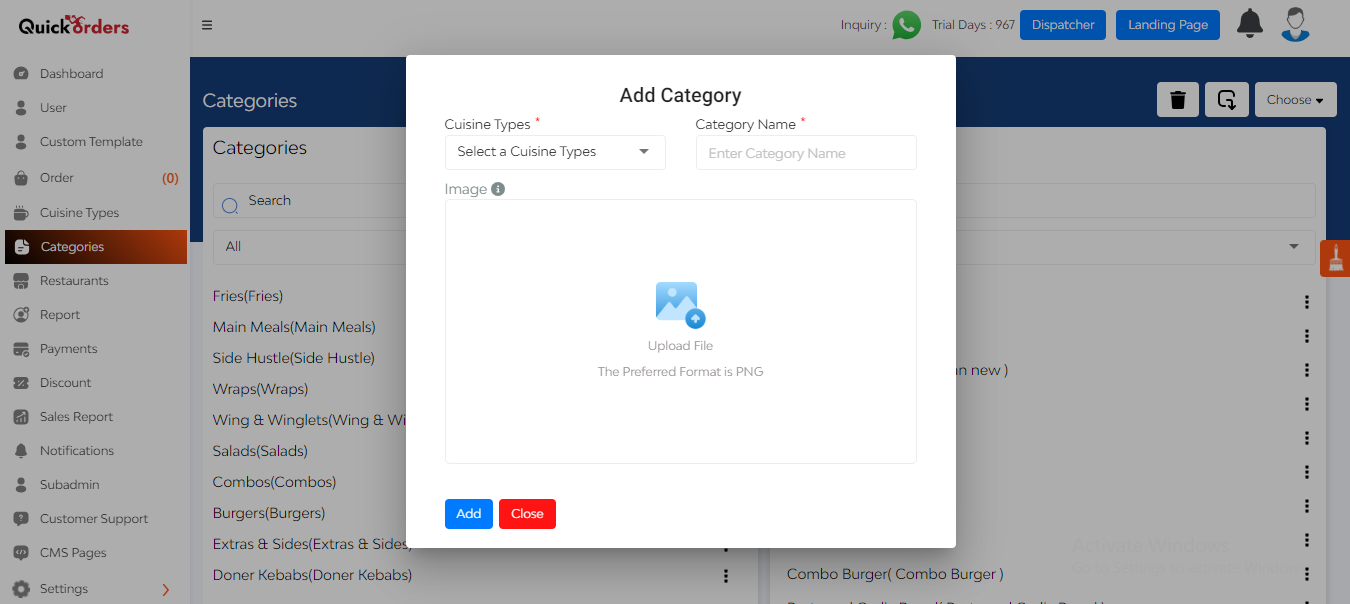 The CSV import technique is the second way to add categories to your catalog. A comma separates each data record on a CSV text file's line. The steps to import your catalog using CSV are as follows:
Click on the Arrow button on the right corner of the page.
A new window that looks like the image below will appear.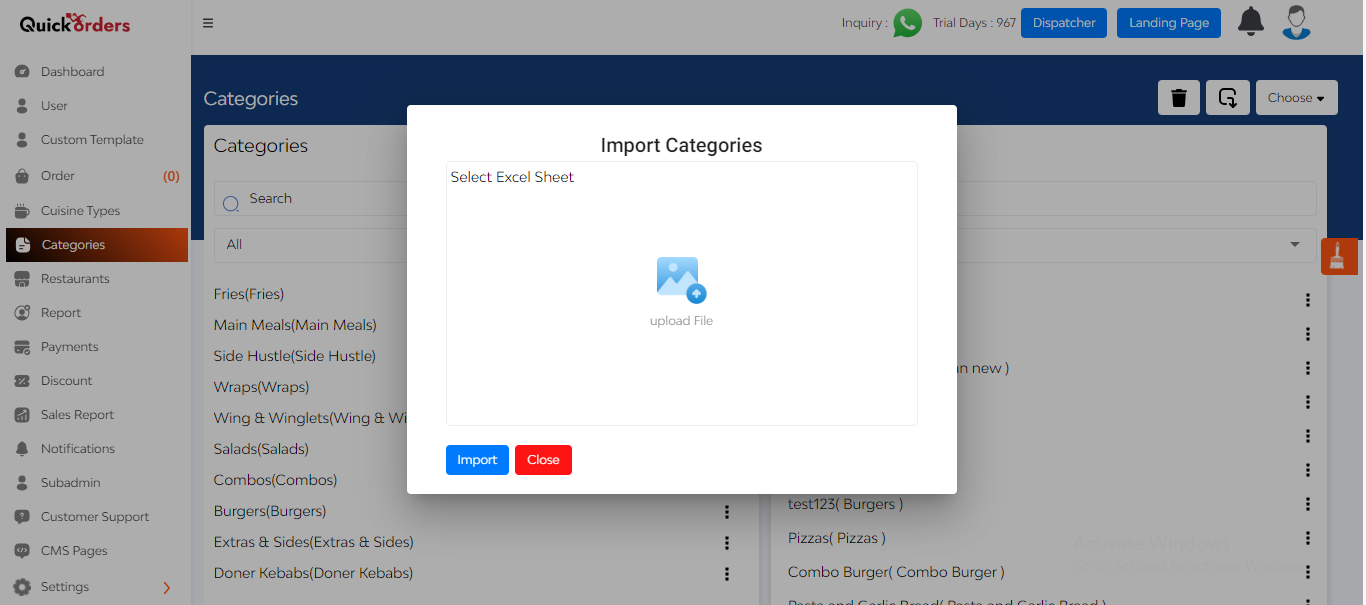 Click on Import Category to upload your Excel sheet.
Fill in the required details in the sample CSV file for the category.
Import the updated file by dragging and dropping it or by browsing it from your system.
Similarly, download the file by clicking on Export Category/Subcategory.
If you want to update your existing categories, download the Existing file and make the required changes on the current CSV file to upload it again.
View Demo